Inventory merchandising magic.
The in-house photo, video, and 360° solution for auto dealers.
Everything you need to know
Get better content online faster.
Equipment included
Photo Assistant comes preloaded on a 12 MP iPad Pro. Each kit includes a device charger, ergonomic case, camera strap, stickers, and an AutoWriter window marker to keep your photographer organized.
Train and organize
Pick someone at your dealership with no photo experience — we'll give anyone the tools and training they need to get high-quality content online quickly.
Editing & quality control
We quality-check each piece of content and notify your photographer for immediate improvements. Each photo set is edited individually — no batch filters here! — your photos are sent directly to your inventory tools and your website — same-day.
Perfectly packaged photos, video and 360°
Our image viewer window integrates with your VDPs to show your cars in the highest resolution, giving your customers the experience they need to make a buying decision.
No long-term contracts
Our terms are month-to-month. If we're going to work for you, you only pay for what you use. It's just common sense.
A single dealership or an auto group
Whether you're trying to unify your brand image, simplify your photo process, or just get better pictures of your cars online faster, Photo Assistant scales to deliver one marketing message across your entire inventory.
Previous
Next
Pro compositions in seconds.
Consistent photos, video, and 360 made simple. Your inventory photos are edited,
quality-controlled, and published everyday by professionals to your IMS.
Compare Inventory Photo Options
For progressive auto dealers, the future is in-house merchandising.
Other Software
Just an app*
No editing
No training
Not easy to use
No personal service
No assurance of quality
* 1 Not to mention the liability of having software installed on an employee's device.
Photo Assistant™
Equipment included – 12MP iPad Pro
Fast time-to-website
Total control over your merchandising
Easy-to-use, intuitive
Unlimited training
On-screen quality control notifications
Same-day editing and publishing
Operationally efficient
Unlimited tech support
No long-term contracts
Quality assured

Visiting Vendor
Obligated to a vendor schedule
Worst time-to-website
Lot shots/snapshots
Paying for profit on labor
Inefficient methods
Less control over the outcome
No actual assurance of quality
Photo Assistant™ was built by auto dealer photographers for auto dealers.
Don't take our word for it.
There are more dealers using Photo Assistant™ than ever before.
"Dealer Image Pro™ technology gives us the ability to take professional quality photos and video internally without relying on a third party."
Chris Pass, Owner/GM Calstar Mercedes-Benz, California



"The greatest benefit is the speed to market. We are in control of the process.
We don't have to rely on an outside vendor."
Larry Hamilton, GM Sonic Cadillac Las Vegas, NV



"With all the vendors in our busy industry, the key is — customer service and walking-the-walk that gets pitched from the beginning. Dealer Image Pro™ delivers!"
James Baughman, GM Lithia Camp Chevrolet, WA



"Technology-wise, I've never seen anything like it before. I love how it outlines the cars — it just creates consistency."
– Matthew Greenblatt, OwnerMatt Blatt Auto Group, New Jersey



"My inventory has good-quality, consistent photos and, as a direct result, I sold more cars — measurably."
-Anthony Gladney, GM Lithia Mercedes-Benz of Des Moines, Iowa



Previous
Next
We work with the biggest
We integrate with the best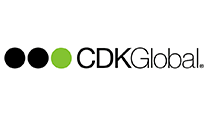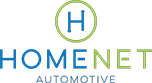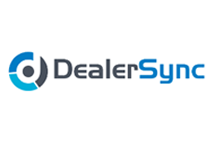 Are you ready?
Because we're ready to go to work for you.